New Year's Eve 2019 - White night full of color at RIN Grand Hotel!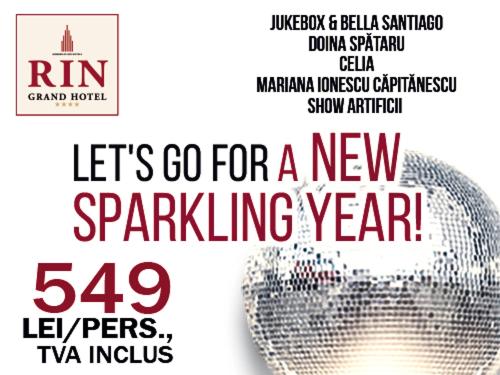 If you want to have an extraordinary New Year's Eve Party and to start this New Year 2019 in a memorable way, you can easily choose RIN Grand Hotel. You will find here some wonderful surprises and you will create great memories. The main ingredients for our New Year's Eve party are:
• Good music. The artistic program will include Jukebox & Bella Santiago, Celia, Doina Spătaru (the saxophonist) and Mariana Ionescu Căpitănescu. Therefore, at RIN Grand Hotel, at the New Year's Eve party, you will listen to various music played by talented artists. In order to release all your bad energy from 2018 you can combine the music with great moments of dancing.
• Good food. Our Chefs are known for their experience and for their talent. That's why your tastes will be delighted by all the delicious international and traditional dishes.
• New Year's Eve: Deals and Discounts, if you come with your friends. If you want to celebrate the New Year's Eve with your friends, we have a special discount for you: groups of minimum 10 persons will pay 10% less. And if you decide quickly and buy the ticket until the 30th of November, the discount will be with 5% more. Both discounts are valid until the date mentioned above.
How much does it cost?
RIN Grand Hotel will make your New Year's Eve party an unforgettable experience! We still have availability! As little as 549 RON with VAT included. And if the music, the goodwill and the atmosphere will convince you to stay up until the morning, you have the choice to stay at one of our rooms at the special price of 180 lei / double or single room, with breakfast and late-check out included.
The best start for the New Year: Party at RIN Grand Hotel!
Stay 3 nights and save 10%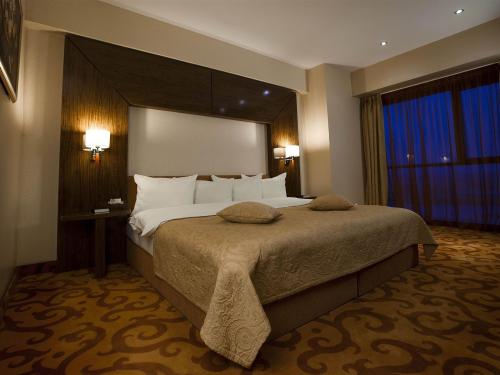 Book directly on our website 3 consecutive nights at RIN Grand Hotel and save 10%. Free upgrade to Superior room type, upon availability.
Book now
Early booking
Get 10% discount booking at least 15 days before arrival.
Book now
Promotions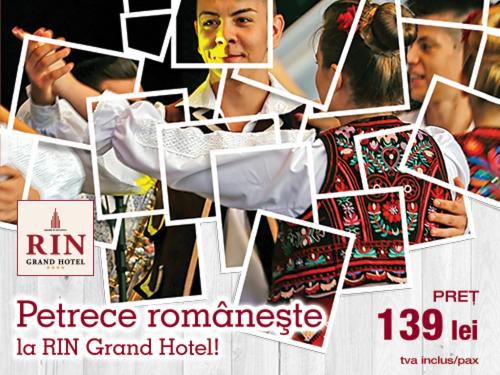 Romanian party at RIN Grand Hotel

Every culture, every taste and every people you met are beautiful. If you want to know your world, you should travel and discover all the beauty of it. As Romanians, at RIN Grand Hotel we consider that our traditions, our taste, and our people are the most beautiful. Maybe we are subjective, but we are sure that our parties are great.

That's why we invite you to discover a Romanian Party at RIN Grand Hotel.
You can bring all your friends to taste a little bit of our food and drinks.

Gather all your friends and for just 139 lei / person you will enjoy a traditional menu and drinks brought from the heart of Romania.

What can you taste?

In our Romanian party package, you can find many interesting dishes and unlimited drinks. We will arrange the space with Romanians motives and we will wait for you with our traditional ?uica.

If you want a complex party, we can find for you some great musicians, DJ's or dancers.

Have a great romanian time at RIN Grand Hotel !
Book directly & get extra benefits !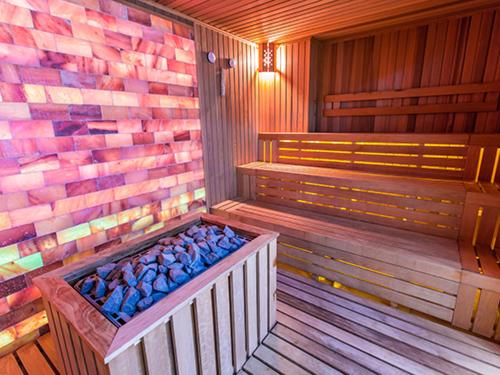 You can benefit a greatest deal, on our website exclusive:
Book directly
on RIN Grand Hotel official website for free wellness club access (fitness area, indoor swimming pool, sauna)